Alpine Meeting event participation
07/01/2019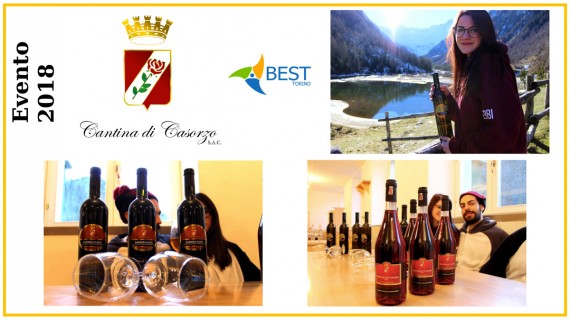 Our winery is been Quality Goods Partner during the event that took place in Macugnaga, Italy, from December 6th to December 9th 2018
The "Cantina di Casorzo" winery is proud to have been part of another event promoting the Italian culture: the "Alpine Meeting" has reached its XIV edition and it's promoted by BEST, a no-profit association spread over 97 Universities in 33 different Countries.

The winery is been Quality Goods Partner during the event that took place in Macugnaga, Italy, from December 6th to December 9th 2018 with the participation of over 200 students coming from all Europe countries.

The following wines of ours are been presented:
Barbera D'Asti DOCG
Malvasia di Casorzo DOC
Piemonte DOC Cortese
We are very proud as well about the great success of all of them.

Download the .pdf file (in Italian) for more details about our presence during the event.
Vedi i dettagli dell'evento nel .pdf allegato!